Advanced Driver Assistance Systems - Calibration [AOM230] [ADAS]
0/5 (0/6 Participants responded)
Course description
This IMI Accreditation is designed to ensure that the technician has the ability to calibrate Advanced Driver Assistance Systems (ADAS). It demonstrates the technician's ability to identify and correctly interpret information relating to a specific vehicle and its ADAS features to determine which method of calibration is required.. COURSE CONTENT: • Safe working practices and H & S guidelines • Technical information sources • Types of ADAS diagnostic equipment • Relevant tools and equipment for calibration • The calibration environment, targets, lighting and radar boards • Types of sensors and their functions. Optical, Radar, Lidar and Ultra-sonic • System operation - steering, braking, lane-departure warning and driver assist • Static, dynamic and hybrid system calibration
Course goals and objectives
To determine the technician's ability to identify and correctly interpret information relating to a specific vehicle and its ADAS features To determine which method of calibration is required. The module also assesses the technician's ability to identify/locate and follow software-specific re-calibration methods during the assessment process. They will also be required to use the correct tools and equipment in order to demonstrate their ability to calibrate two ADAS sensors on a vehicle with a minimum of two operating systems. It is recommended that Technicians planning to undertake this module should be working in the automotive industry and must have relevant Diagnostic and Alignment experience to ensure that they are familiar with the skills, knowledge and techniques required to calibrate ADAS systems.
Course certificate description
IMI Advanced Driver Assistance Systems - Calibration [AOM230] (Qual ref: ACC-AOMS-230-18)
Skill relevance
Other information
| | |
| --- | --- |
| This course is held in: | English |
| Course level: | 2 |
| Expected course duration: | 0 Hrs. |
Thu 25 Jul 2019 - Thu 25 Jul 2019
We have 0 Seats left
Booking opens

2019-04-12 09:00 - 2019-06-04 18:00

Cancellation policy

This course may be cancelled free of charge until 2019-07-18 09:00. Late cancellations will be charged 25.00%.
Course program
2019-07-25 Thu
Sunderland Euro Car Parts, Sunderland Unit 2, Sunrise Enterprise Park Ferryboat Ln Sunderland SR5 3RX
09:00 - 17:30 Held by

Thomas Pember
Your teacher welcomes you!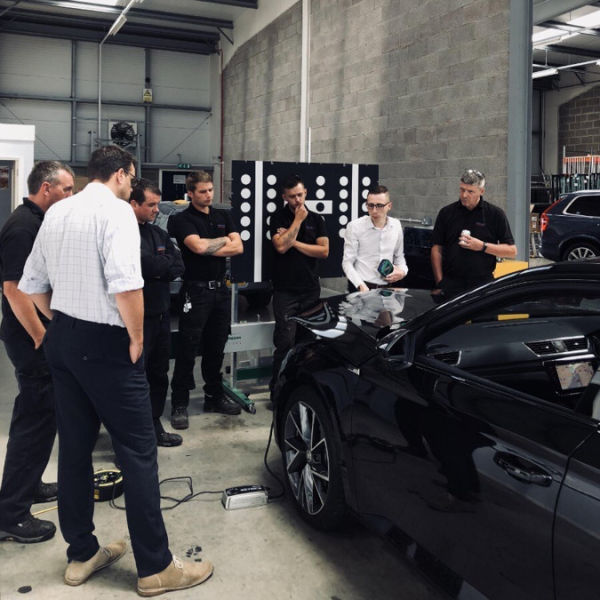 Other course dates
Oct 2019
Course starts
Course ends
Location address
Language
Seats left
2019-10-22 09:00 Tue
2019-10-22 17:30 Tue
Milton Keynes


LKQ Coatings Michigan Drive Tongwell Milton Keynes MK15 8HQ

EN
0
Book