Fundamental Electrics (RTS)[263779091] 7 IMI Credits
0/5 (0/0 Participants responded)
Course description
Designed to remove the "fear" from electrical test procedures, the course covers types of circuits, resistance tests, volt drop testing, ohms law, parasitic voltages and wiring diagrams. Further information is provided on how to connect a multimeter to a vehicle system and what the readings mean, along with an overview of the purpose and function of relays, transistors, diodes and capacitors. The course is designed to give the technician the confidence and knowledge to take on some of the more complex electronic faults. It also meets the requirements for technicians wishing to complete the Auto Education 'Road to Success' program, leading to IMI Diagnostic Technician and Master Technician Status. COURSE CONTENT: • What is electricity? • Electrical units • Ohm's law • Use of multi-meters • Types of circuit • Properties of a series circuit • Properties of a parallel circuit • Properties of a series parallel circuit • Electrical components • Fault finding • Electrical wiring diagrams
Course goals and objectives
On successful completion of this course the technician will be able to: • Apply Ohm's Law to solve for electrical values. • Describe a complete circuit. • Identify the components of a complete circuit. • Identify basic types of circuits. • Explain the theory and operation of a complete circuit • Be able to test circuits using multimeter's and volt drop testing techniques
Course certificate description
IMI ACCREDITED PROFESSIONAL DEVELOPMENT CERTIFICATE
Skill relevance
Other information
| | |
| --- | --- |
| This course is held in: | English |
| Course level: | 2 |
| Expected course duration: | 1 Days |
Mon 25 Oct 2021 - Mon 25 Oct 2021
We have 6 Seats left
Booking opens

2021-04-16 00:00 - 2021-04-20 00:00

Cancellation / No Attendance Policy

This course may be cancelled free of charge until 2021-10-18 09:00. If you cancel after this date or no show for a training course you will be billed an admin fee which will be a % of the listed price of the course. The % for this course is 43.00%.
Your teacher welcomes you!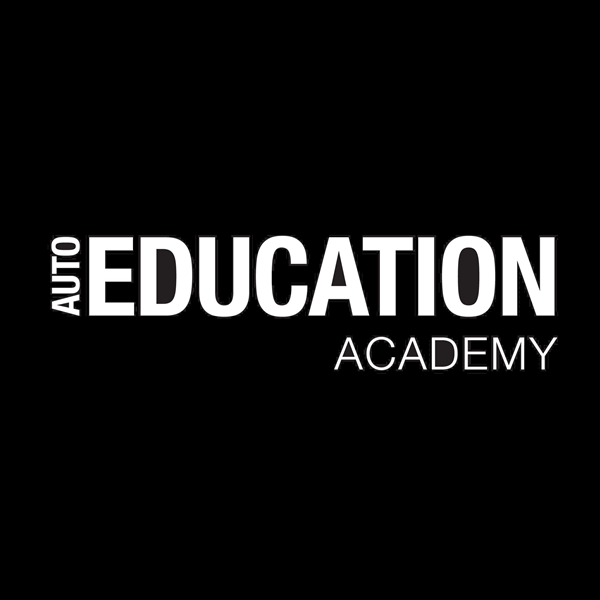 Other course dates
Oct 2021
Course starts
Course ends
Location address
Language
Seats left
2021-10-21 09:00 Thu
2021-10-21 17:00 Thu
Basingstoke - BCoT - UK


Basingstoke College Of Technology (BCoT) Worting Rd Basingstoke RG21 8TN

EN
0
Book
Nov 2021
Course starts
Course ends
Location address
Language
Seats left
2021-11-04 09:00 Thu
2021-11-04 17:00 Thu
Doncaster - GTA - UK


GTA Group Training Association | Apprenticeships & Training | Doncaster & Sheffield Rands Lane Industrial Estate Armthorpe Doncaster DN3 3DY

EN
6
Book
2021-11-08 09:00 Mon
2021-11-08 17:00 Mon
Avonmouth - LKQ Academy - UK


Euro Car Parts, Avonmouth Fifth Way Bristol BS11 8DT

EN
6
Book
2021-11-18 09:00 Thu
2021-11-18 17:00 Thu
Basingstoke - BCoT - UK


Basingstoke College Of Technology (BCoT) Worting Rd Basingstoke RG21 8TN

EN
6
Book
2021-11-25 09:00 Thu
2021-11-25 17:00 Thu
Watford - Skills Net - UK


Skillnet Apprenticeship Training Provider 4 Woodshots Meadow Watford WD18 8YS

EN
6
Book
2021-11-30 09:00 Tue
2021-11-30 17:00 Tue
Doncaster - GTA - UK


GTA Group Training Association | Apprenticeships & Training | Doncaster & Sheffield Rands Lane Industrial Estate Armthorpe Doncaster DN3 3DY

EN
6
Book
Dec 2021
Course starts
Course ends
Location address
Language
Seats left
2021-12-10 09:00 Fri
2021-12-10 17:00 Fri
Basingstoke - BCoT - UK


Basingstoke College Of Technology (BCoT) Worting Rd Basingstoke RG21 8TN

EN
6
Book
2021-12-16 09:00 Thu
2021-12-16 17:00 Thu
Doncaster - GTA - UK


GTA Group Training Association | Apprenticeships & Training | Doncaster & Sheffield Rands Lane Industrial Estate Armthorpe Doncaster DN3 3DY

EN
6
Book
2021-12-20 09:00 Mon
2021-12-20 17:00 Mon
Avonmouth - LKQ Academy - UK


Euro Car Parts, Avonmouth Fifth Way Bristol BS11 8DT

EN
6
Book