Smart Charging & Stop Start (RTS)]263779114] 7 IMI Credits
0/5 (0/0 Participants responded)
Course description
In 2025 it is expected that 80% of cars on the road will have a start stop batteries, this course will help future proof your skill set on this increase technology in the market place. A comprehensive look into the modern 'Smart Charge' system, including battery management and coding. As complex as these systems appear to be at first glance, they still operate using a battery and alternator which are linked to a series of modules that monitor various factors, including battery charge status, electrical usage and demand. The course focuses on why the technology is so different from a conventional charging system and also how to test the various components and take accurate readings, based on the charge mode of the vehicle. The course includes both theory and practical workshop sessions. It also meets the requirements for technicians wishing to complete the Auto Education "Road to Success" to obtain IMI Diagnostic Technician and Master Technician Status. COURSE CONTENT: • Smart charging systems • Stop start systems • Recoding batteries to vehicles
Course goals and objectives
On successful completion of this course, delegates will be able to: • Distinguish between a traditional charging system and a modern smart charging system. • Understand the role of battery modules and current sensors • Be able to test smart charging systems using a oscilloscope or multimeter to measure PWM signal or duty cycles • Understand the importance of using the correct battery type and how to recode to a vehicle
Course certificate description
IMI ACCREDITED PROFESSIONAL DEVELOPMENT CERTIFICATE
Skill relevance
Other information
| | |
| --- | --- |
| This course is held in: | English |
| Course level: | 2 |
| Expected course duration: | 1 Days |
Wed 23 Feb 2022 - Wed 23 Feb 2022
We have 2 Seats left
Booking opens

2021-09-21 06:00 - 2022-02-19 16:00

Cancellation / No Attendance Policy

This course may be cancelled free of charge until 2022-02-09 09:00. If you cancel after this date or no show for a training course you will be billed an admin fee which will be a % of the listed price of the course. The % for this course is 43.00%.
Course program
2022-02-23 Wed
Sunderland - LKQ Academy - UK Euro Car Parts, Sunderland Unit 2, Sunrise Enterprise Park Ferryboat Ln Sunderland SR5 3RX
09:00 - 17:00 Held by

Graham Brown
Your teacher welcomes you!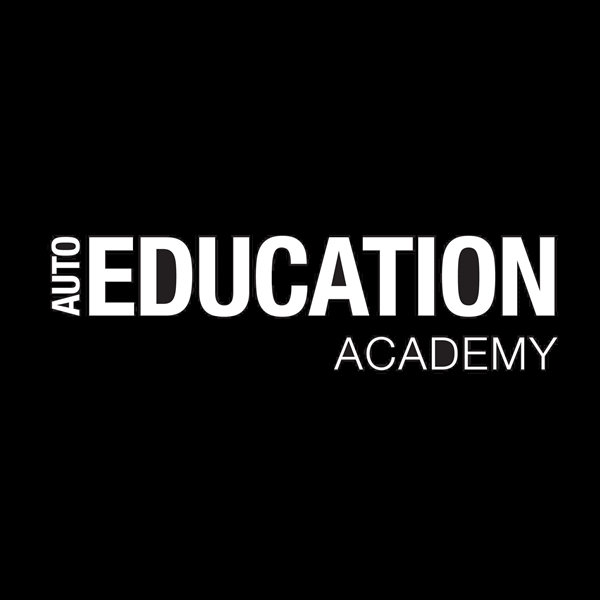 Other course dates
Jan 2022
Course starts
Course ends
Location address
Language
Seats left
2022-01-25 09:00 Tue
2022-01-25 17:00 Tue
Nottingham - Emtec - UK


Emtec Colleges Limited, Ruddington Fields Business park, Ruddington, Nottingham NG11 6JZ, UK

EN
0
Book
2022-01-26 09:00 Wed
2022-01-26 17:00 Wed
Doncaster - GTA - UK


GTA Group Training Association | Apprenticeships & Training | Doncaster & Sheffield Rands Lane Industrial Estate Armthorpe Doncaster DN3 3DY

EN
1
Book
2022-01-27 09:00 Thu
2022-01-27 17:00 Thu
Manchester - MOT Training Experts - UK


MOT Training Experts 80 Greville St, Longsight, Manchester M13 0YG

EN
2
Book
2022-01-28 08:00 Fri
2022-01-28 16:00 Fri
St Helens - College - UK


St Helens College - The STEM Centre, Technology Campus Pocket Nook Saint Helens WA9 1TT

EN
0
Book
Feb 2022
Course starts
Course ends
Location address
Language
Seats left
2022-02-01 09:00 Tue
2022-02-01 17:00 Tue
Milton Keynes - LKQ Coatings - UK


LKQ Coatings Michigan Drive Tongwell Milton Keynes MK15 8HQ

EN
-1
Book
2022-02-02 09:00 Wed
2022-02-02 17:00 Wed
Nuneaton - MIRA Technology Institute - UK


MIRA Technology Institute, Nuneaton CV10 0UX, UK

EN
6
Book
2022-02-03 09:00 Thu
2022-02-03 17:00 Thu
Wolverhampton - GTG - UK


GTG West Midlands Bearing Dr Willenhall Wolverhampton WV11 3SZ

EN
0
Book
2022-02-04 09:00 Fri
2022-02-04 17:00 Fri
Wolverhampton - Bosch GTG West Midlands - UK


GTG West Midlands Bearing Dr Willenhall Wolverhampton WV11 3SZ

EN
5
Book
2022-02-08 09:00 Tue
2022-02-08 17:00 Tue
Avonmouth - LKQ Academy - UK


Euro Car Parts, Avonmouth Fifth Way Bristol BS11 8DT

EN
-2
Book
2022-02-09 09:00 Wed
2022-02-09 17:00 Wed
Newton Abbot - South Devon College Skills Academy - UK


Nam House, Bradley Lane, Newton Abbot, Devon TQ12 1JP, UK

EN
2
Book
2022-02-10 09:00 Thu
2022-02-10 17:00 Thu
Southampton - William's Garage Otterbourne - UK


Main Road, Otterbourne, Winchester SO21 2EE, UK

EN
4
Book
2022-02-11 09:00 Fri
2022-02-11 17:00 Fri
Watford - Skills Net - UK


Skillnet Apprenticeship Training Provider 4 Woodshots Meadow Watford WD18 8YS

EN
4
Book
2022-02-15 09:00 Tue
2022-02-15 17:00 Tue
Sevenoaks - The Test Centre - UK


Unit 14 Saint Mary's Platt, Sevenoaks TN15 8JL, UK

EN
2
Book
2022-02-16 09:00 Wed
2022-02-16 17:00 Wed
Brighton - PJE - UK


PJE Automotive Ltd UNIT B8-B11 ENTERPRISE ESTATE Crowhurst Rd Brighton BN1 8AF

EN
5
Book
2022-02-17 09:00 Thu
2022-02-17 17:00 Thu
Basingstoke - BCoT - UK


Basingstoke College Of Technology (BCoT) Worting Rd Basingstoke RG21 8TN

EN
4
Book
2022-02-18 09:00 Fri
2022-02-18 17:00 Fri
Cambridge - AG Motors (Over) - UK


AG Motors Over Norman Way Industrial Estate Unit 4 and 5, Arthur Court Norman Way Over, Cambridge CB24 5AL

EN
0
Book
2022-02-22 09:00 Tue
2022-02-22 17:00 Tue
Hull - GTA - UK


North Humberside Motor Trades G T A 12 Henry Boot Way Hull HU4 7DW

EN
4
Book
2022-02-24 09:00 Thu
2022-02-24 17:00 Thu
Glasgow - GTG - UK


GTG Glasgow, 1330 South St, Glasgow G14 0BJ, UK

EN
-2
Book